DEVELOPER EXPERIENCE
Developers are a very particular and demanding group of users.
If you build a friendly product they are happy using, their efficiency increases substantially. They remain loyal to you for a long time and willingly become your ambassadors.
ZERO TO EXPERT IN 5 MINUTES
Make it simple for users to work with your product.
We help you create functional demos, tutorials and SDKs that facilitate your product for newcomers and guide you through the automatic generation of access data.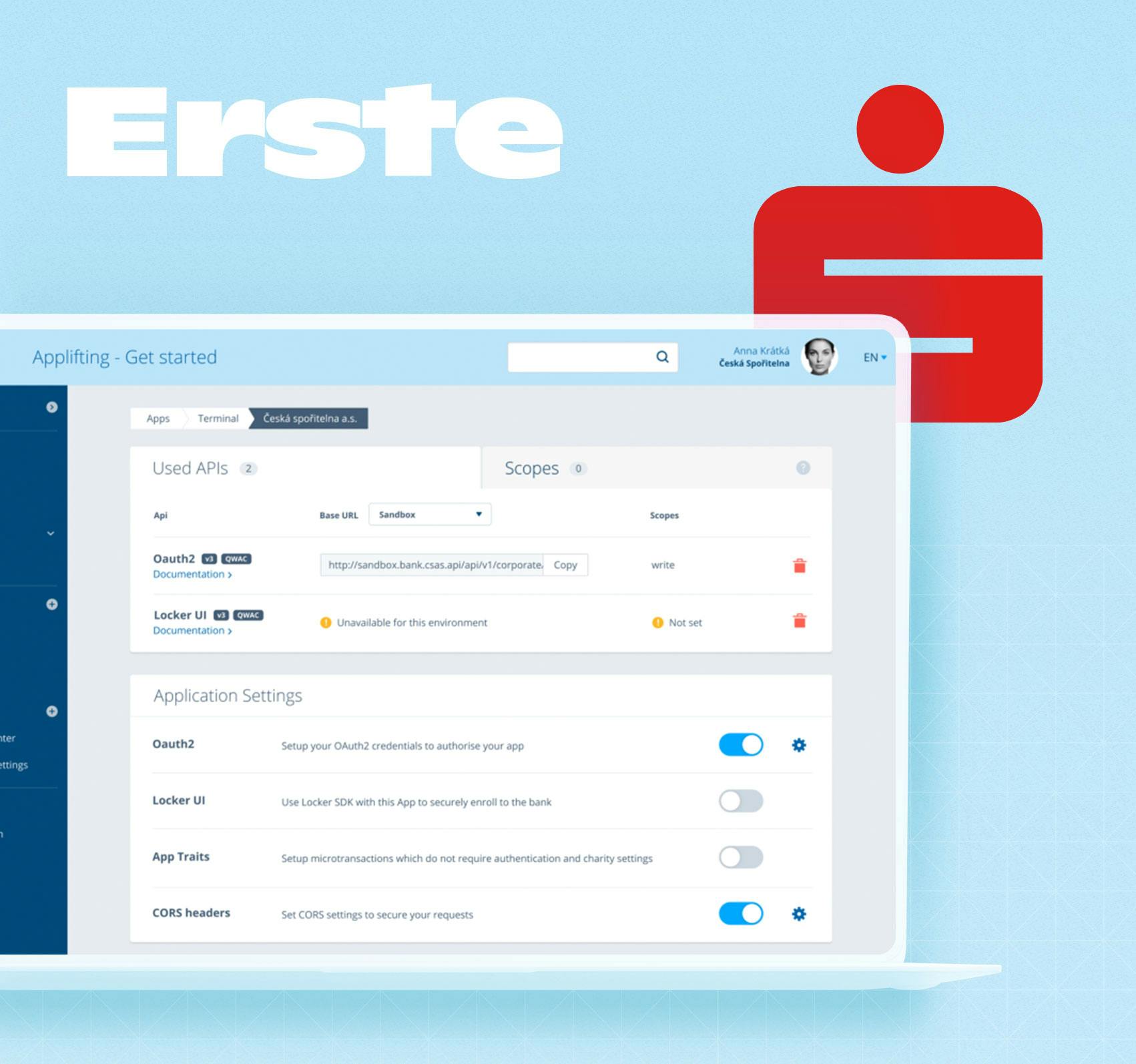 There is nothing I would complain about. I am very grateful for the job Applifting has done. The user experience is great and the implementation went very well.
MARTIN KOBZA
ERSTE Head of Digital
API ECONOMICS
Do you have valuable data? Why not transform it into a new revenue stream?
Maybe you have a rough plan but you're not sure how to take it further? We've been there many times and can advise you on modern API design, security, monitoring and monetization.
AUTOMATION
Quality documentation without heavy maintenance.
We know how much work it takes to keep documentation up to date. Let us streamline and automate the entire documentation process, enabling your developers to focus on developing new products.
COMMUNITY
Build trust and reputation.
Let the users promote your product. Involve them in compiling the documentation, because they know their needs best. We will provide your developers with technical know-how, best practices and tools that they can share.