Now that you know why it is a good idea to give experimental culture in marketing a shot and what steps are needed to implement it, it's time to look at the production part. I'll show you four specific examples of how we've used experimentation and the iterative approach that we've adapted for marketing here at Applifting. 
1. First stress test: new HR videos
Applifting has undergone several significant changes over the past year that needed to be reflected in the company's communications, including career paths. These changes included a new visual identity and our brand new offices. When choosing the format, we decided to go (as we did in the past) for videos because we enjoy this style of communication. In addition, it allowed us to creatively portray content, showcase our new home, and convey the Applifting vibe. Since we had planned to create a total of four videos, we wanted to stay on top of the financial challenges that came with the project. In the end, we decided to just go for it the first time and see if we could make a quality video without any external help. Simply a great opportunity to see the iterative approach at play. Our creative colleague-photographer Jakub took over the camera, and the editing was entrusted to an external specialist, which ended up being the only expensive item in the budget.
Rough scripts were written for all the videos, one of which we then developed in detail. Then we shared them with our HR team and got feedback, which we incorporated back into the scripts. But the main challenge was the production. Since we didn't have a full crew, we decided to do a dry run for the first video. We wanted to see if we were even able to achieve the quality we wanted, and we also didn't want to waste the time of our founders, who were to be featured in this part.  
In the test recording, the founders were played by our colleagues Lucie and Kristýna. And because perfection wasn't the point, and because we were mainly concerned with the quality of the video and the locations, one morning is all it took. With this mock video, we collected more feedback. It was reviewed not only by our HR team but also by the founders of Applifting, who star in the final version. We unanimously agreed to shoot it.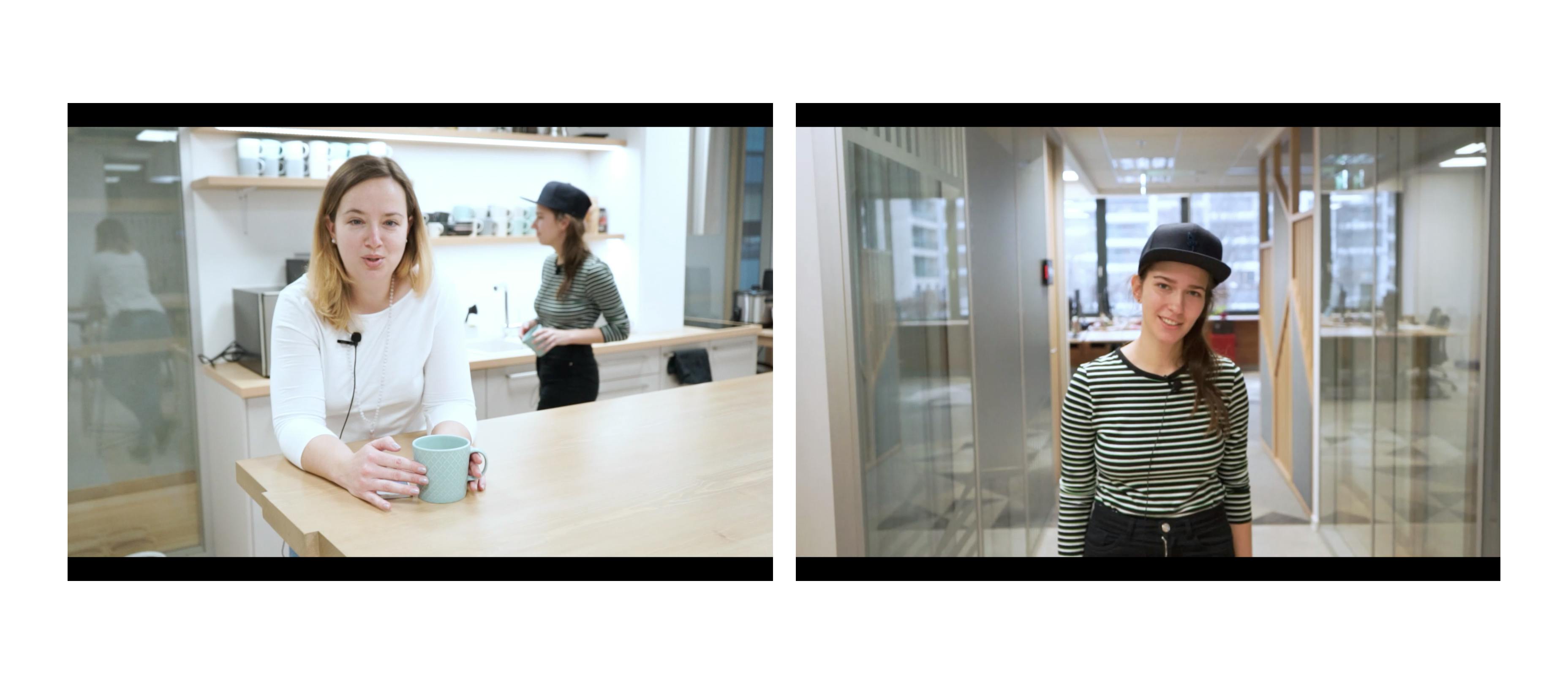 Still, we were prepared for the possibility that it might not work out for various reasons and that we would not continue. That didn't happen, and a week later, we had the first recording in the series done, including post-production.  
Looking back, I have to admit that the size of the project and especially its production were a big challenge for us at the beginning. But it was the iterative approach that helped us to gradually gain experience and confidence while identifying weaknesses that we improved on in later stages. Thanks to this, we successfully completed the remaining three videos. 
How did the recordings perform after publication? In addition to the positive feedback from Applifters, we achieved above-average ad ratings in all four Facebook promotion campaigns. When assessing the effectiveness of our HR marketing activities, I spoke individually with freshly onboarded Applifters and found that the videos in particular played an important role in their decision-making process. After watching them, they felt closer to us, they wanted to learn more about Applifting, and their interest in working with us increased.
Watch the first video here: