About the ebook
The digital age is upon us in full force, and banks face increasing pressure to adapt and keep up with technological advances. What areas should your business focus on right now? We have the answer for you.
Discover the four pivotal factors shaping the banking industry and understand why this process is not just about technology and innovation, but also about evolving customer expectations. Chief officers at renowned banks explain why the banking experience matters and what's on the horizon regarding the open banking ecosystem and legislation.
If you want to take the next step towards digital transformation, don't hesitate to contact us! With our extensive experience in the fintech sector and banking app development, we can provide the technical support and innovative solutions you need to navigate the future of banking.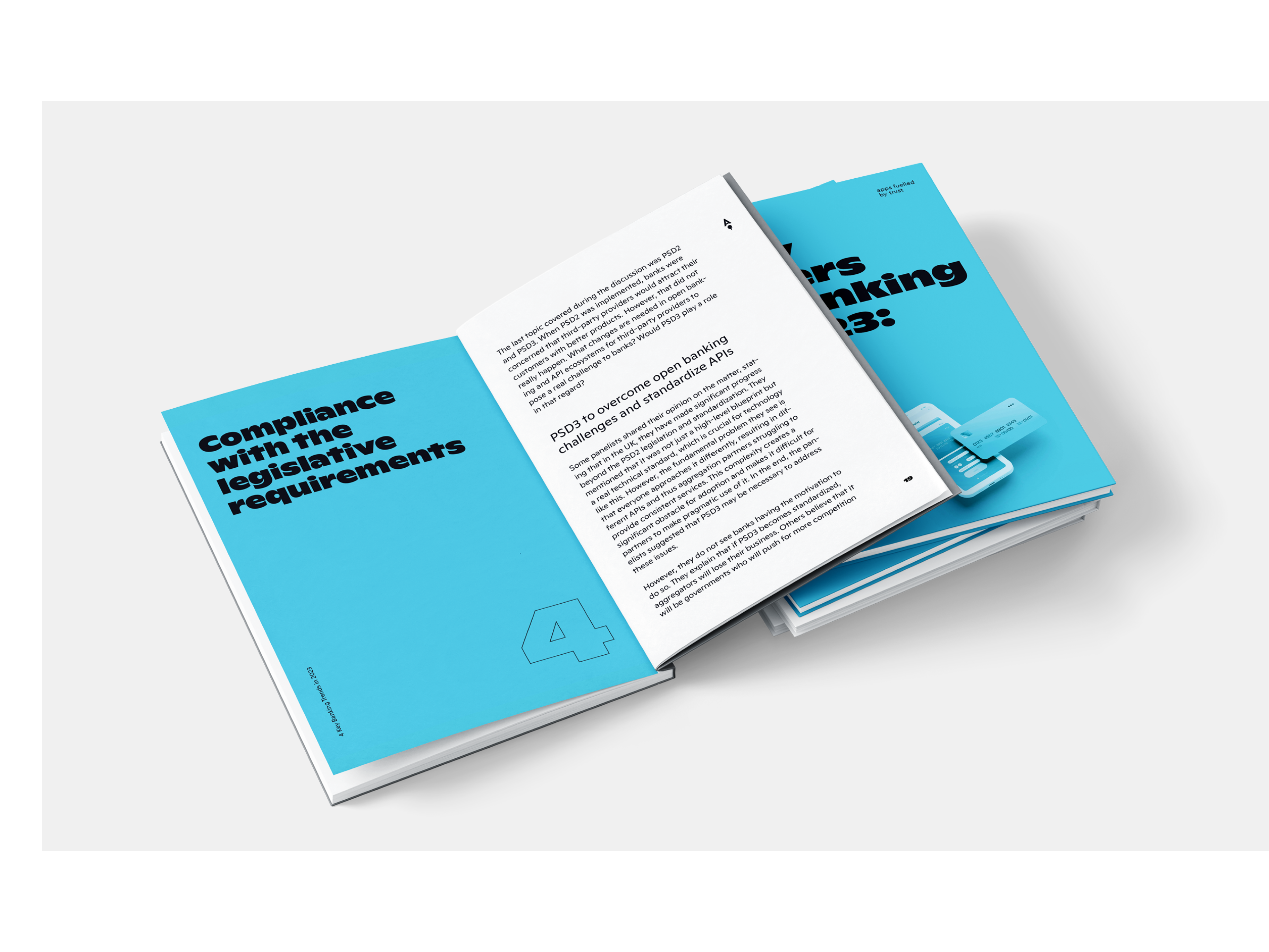 What will you learn about?
Strategic priorities in digital transformation
Agile approach and how innovation extends beyond just technology
Why collaboration and partnership is a growing trend
The significance of a customer-centric approach
Challenges that lie ahead in terms of open banking and legislation
Get the ebook