Front office: the front line (Prague)
What we need is a brave trooper to man the front line and make sure we never run out of coffee or chocolate (we're an IT company, we cannot and will not survive without that) while sporting a warm smile.
You know how it goes: you are at the reception, and there's a mean-looking person staring at their phone. Instead of saying hi back, they just look at you from under their eyebrows, give their chewing gum another chew, and let you in.
That's definitely not the case here. 😀 The moment you set your foot inside, Niky--our receptionist and the sunshine of our company--leaps at you, offering you tea or coffee and taking you wherever you need to go. All that with a big smile on her face. And because she feels like it's time to move on and share her positivity elsewhere, we are looking for a replacement.
How it works in Applifting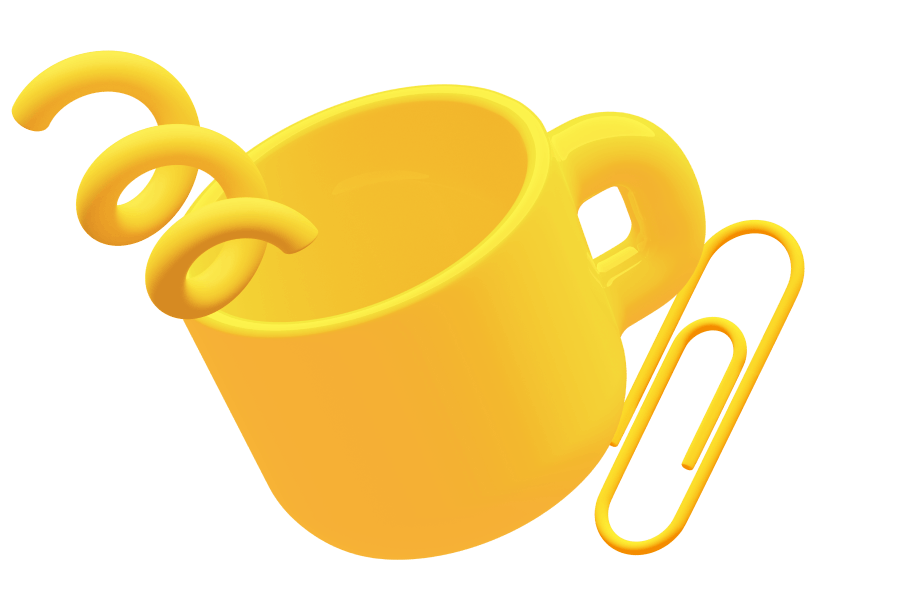 We've got a stable back office team 💪 in charge of all things administration, an HR team that keeps people happy, and the marketing folks who spread the good word about Applifting. All of the other support members are ready to help you to make your adaptation smooth.
Frankly, we couldn't care less whether you're an ethereal forest creature or an absolute unit of a person with bulging muscles. What's important to us is that you won't mind carrying a crate here or there, that you're thorough and consistent in what you do. It is perfectly fine if you have a family or other commitments, as long as you're okay with regular working hours and the occasional meet-up once in a while.
We offer a mentoring program to anyone who wants to further develop their skills. Our veteran colleagues from the back office will lend you a hand with your progress (both professional and financial) through our competency model.
READ MORE ABOUT OUR CULTURE
You should master (Core tech stack):
Multitasking (even if it's tough, you're a master at it, because you know how to prioritize),

you're communicative (you treat our wonderful cleaning ladies the same way you treat our clients),

you're proactive and think things through ("We've got only 20 kilograms of coffee left, alrighty, I'll order some more." "There's that big meet-up next week, better ask if they already took care of the refreshments." "The gardener's supposed to come the day the ZEN room is all booked up, let me reschedule that."),

punctuality, diligence, and responsibility for what you do are a no-brainer.

You need to be fluent in both written and spoken Czech, and your English needs to be good enough to be able to take care of our non-Czech colleagues and clients.

Emails and working with Google Sheets and Google Docs is a piece of cake.

You understand that working as a receptionist isn't something you can do from home.

Our cleaning services are handled by an external company, but it's also up to you to ensure our offices look nice and tidy.

It's your responsibility to manage all sorts of supplies and restocking.

Apart from operating the reception and the offices, there are also some errands to run (post office, stationery, pharmacy, returns and refunds, etc.)
And it would be nice if you also had some knowledge of:
Slack and Notion, though experience with these is not a requirement.

Working with your hands, just in case there's a loose screw or something like that around the offices. Attention to detail and tidiness are also appreciated.
In return, you'll get:
To start with, we want to see passion and enthusiasm. If at some point you find yourself running the front office the way you want, the way everything runs smoothly, we'll be super happy. You're more than welcome to improve on current processes and to make your own ideas happen.

👫 Mentorship programme - we like to share our experience with others

📚 Your personal growth is in your hands, but, to that end, we will give you a budget for conferences, training, or books of your choice

🏰 Really cool and modern offices in Karlín

🎮 Game zone equipped with darts, table football, PlayStation, bench press and some basic fitness equipment, and a ping-pong table

🛋 Community space for events and rest zones

🖖 Hey buddy culture: github.com/applifting/culture

🛠 Trendy tools: #slack #notion #toggl #googleworkspace

🐶 Pet-friendly and geek-friendly office

⚖️ Taking care of Applifters' mental well-being

🦸 Spirit of Applifting: we will pay you your standard hourly rate for the time you devote to doing good deeds (during and outside of working hours)

🍺 Social meetups, team building, and community activities - do you like cycling, playing board or online games, running, or meditating? Do you want to try longboarding or slackline? You will find the right people for everything here!

🚴‍♂️ Multisport card - when it is possible to do sports

💻 MacBook, monitor, hub, gaming headphones, or a QI charger